Are you tired of having lackluster grass on your lawn? Are your water bills too high, particularly in the hot summer months? Do you often get muddy footprints when it rains?
If your answer to any of the above questions is "yes," then you should consider installing synthetic turf.
What is AstroTurf?
One of the typical ways of referring to artificial grass is AstroTurf. AstroTurf is an American company manufacturer of synthetic grass that specializes in sports stadiums and training grounds.
Artificial grass is made of the same materials used to make other durable products like toys, plastic bottles, water pipes, and carpeting. Such materials are suitable because they have qualities of durability that are necessary for all such products.
They also resist germs and bacteria, adhere well to the elements, and are resistant against wear and tear from continuous use. Further, strong adhesives are used to hold the faux grass together. These sealants can withstand environmental factors while also being non-threatening to pets, people, or the environment.
What are the benefits of synthetic grass for residential property owners?
Synthetic grass is maintenance-friendly, long-lasting, and weather-resistant. It's a dependable surface with infinite uses. Not only can artificial grass make sports arenas practical, but it can also make gardens evergreen. While natural grass requires regular trimming, artificial grass does not need mowing. Moreover, the fact that pesticides, weed killers, fertilizers, and other chemicals are not used makes synthetic grass safe for your children. Hence, your children can play outside without thinking about any harm.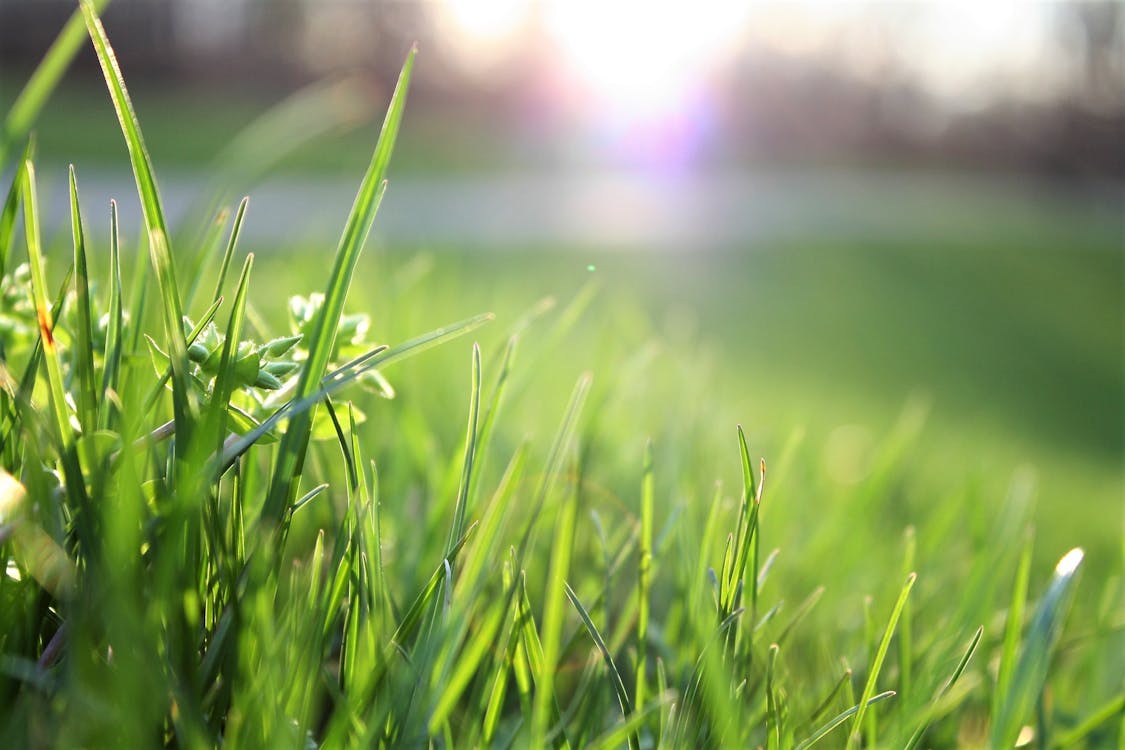 When it comes to synthetic versus natural grass, both need to be watered but for different reasons. Natural grass should be watered often to guarantee proper grass development. Synthetic grass should be watered to remove dirt and dust buildup. Water is one of our essential resources. Over six thousand synthetic turf fields are used in America, with each full-sized field saving between five hundred thousand to one million gallons of water every year.
It is thus no surprise that synthetic grass is lower maintenance than traditional lawn care, saving homeowners money and time while also reducing environmental waste. It is estimated that artificial turf fields pay for themselves in as little as five years because of lower maintenance costs. Switching from natural grass to AstroTurf can save homeowners at least $35,000 per year.
In certain parts of the United States, climates are not optimized for maintaining vibrant green grass all year round. The problem? The soil in your area may not have the right nutrient or acidity level for optimal growth. Your area may have extremely cold winters which freeze plants to death, or it may have extremely hot summers, which deplete plants of their vitality.
Astro turf applications remain intact for many years. The fibers are UV-stabilized, which keeps their color from fading for many years, even under the extreme sun. The advantages of synthetic turfs overwhelmingly outshine the benefits of their natural counterpart. Are you ready to use artificial grass for your home? You can give NoMow Turf, Inc. a call today.
NoMow Turf, Inc. – Synthetic Lawns & Putting Greens
26674 Vista Terrace, Lake Forest, CA 92630, United States